Ecommerce Business in Dubai is a hot topic in global business day today and is growing at a rapid rate with the help of the internet. But when we talk about e-commerce it is mainly related to selling products or services online. There are a lot of people who are interested to start this kind of venture, but still many of them don't have any idea about how to get started in the e-commerce industry, especially in Dubai. This guide will cover the basics of how to start an eCommerce store from scratch and walk you through everything step by step.
All you need to know is :
What is an Ecommerce Business?
An eCommerce business is a type of business that allows people to buy and sell goods and services online. This is done using an e-commerce website, which usually has a shopping cart to allow customers to add items to their cart, checkout, pay for their order and receive tracking information from the seller.
what is the scope of eCommerce business in Dubai?
The eCommerce business in Dubai is growing by the day. It is one of the most preferred business opportunities in the region. The growth has been fuelled by the increasing number of internet users, the availability of cheap or free shipping options, and easy payment methods. With more than 80% of customers doing their shopping online, eCommerce has become a crucial part of any business. The malls in Dubai are no exception. They offer a wide range of products and services which you can buy from your home. You can find everything from food to skin care products, electronics, books, and more at these malls. Most of them even offer different payment options such as cash on delivery or card payments. The prices at these malls are also very reasonable compared to the ones you would find in other places around Dubai.
what is the process to start an eCommerce business in Dubai?
Decide the business activity :
Setting up a business in Dubai can be exciting, but it's also an incredibly difficult and time-consuming process. You need to make sure that you're choosing the right business activity for your personality, skillset, and interests. When choosing a business activity, you should consider things like market demand, competition in the area, what kind of people might be interested in buying from you, and whether or not there are any other businesses like yours nearby.
Choose the location:
If you're thinking about starting an online business, you might be wondering whether or not you need to have a physical store. The truth is that most successful e-commerce businesses do have a physical location, but it may not be a storefront.in Dubai, you can choose either a free zone or a mainland business location. according to that, you will have an eCommerce business license in Dubai.You need to take a virtual eCommerce business license if you want to operate your business virtually.
What is the eCommerce license in Dubai?
The eCommerce business license in Dubai is a digital authorization that allows you to start your own online store. It is issued by the Department of Economic Development (DED) and gives you the right to operate your business, sell products and services, and make transactions with customers located anywhere in the world.
Tradename and trademark registration:
In order to get an eCommerce trade license in Dubai, first, you need to select the one trade name followed by DED guidelines. then after you need to register that trade name.
Apply for an eCommerce business license in DED:
Once you have registered your eCommerce business with the Dubai Municipality, it's time to apply for an eCommerce license from them. and wait for the initial approval.
Choose the best platform to build the eCommerce website with a payment gateway:
Build the best eCommerce website with the best suitable user-friendly platform, so that users can browse your products and buy easily. some of the best platforms are WordPress, Shopify, Magneto, Wix, etc.
Bank Account Opening
Market the business digitally and optimized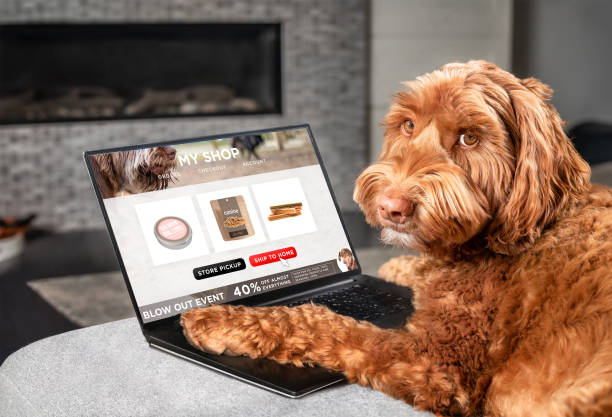 Benefits of starting an eCommerce business in Dubai:
It's easy to set up. You can set up an online shop with just a few clicks of the mouse, which makes it easy for you to start selling without any hassle or hassle.
You can sell anything. You don't have to limit yourself to one type of product or service; you can sell everything from clothing and accessories to toys and household goods.
There's no risk involved in starting an eCommerce business because there's no inventory involved until you choose to buy something from someone else's store and then ship it directly to your customer's doors.
The growing number of people who shop online.
Dubai has a competitive tax regime, making it an attractive location for global companies looking to expand their operations.
Access to Global Markets.
Best UAE Investor Visa benefits.
Document required to get an eCommerce license in Dubai :
Applicant Passport copy
Applicant Emirates Id
Applicant Photocopy
Shareholder's documents like passport, visa copy, and emirates id.
Local service agent agreement
Memorandum of Association Agreement
What is the best eCommerce business in Dubai are trending now:
Food order and delivery e-commerce business
Grocery business
Education-related online courses
Home-based services like beauty, electrical, plumbing, hardware, etc.
How we help in setting up business in Dubai:
We are a one-stop solution for all your business needs in Dubai. We help you to set up your company in Dubai with all the required documents and procedures. We also offer services such as:
• Corporate paperwork and registrations
• Commercial registration of companies in UAE
• Business visa issuance service
• Opening a bank account in Dubai
and many more. Contact us today to learn more!