Family Visa Services
Dubai is the most popular city in the world, people, families, businessmen, students come across the globe. But, many people moving to Dubai are facing problems with getting a spouse visa or dependent visa for their family members. The UAE family visa is for spouses, parents, and children.
We the business setup Dubai offer family visa services in UAE.with our reliable and quality of services you can get assistance to obtain your family visa. the family visa process is a little bit confusing but doesn't worry we guide you and make you feel simplified.
Dubai Family Visa Requirements
The sponsor's salary should be 4000AED including accommodation for providing a family visa to his/her family.
The requirement in case you wish to bring your parents to UAE as a sponsor is different. In that case, your monthly income should be equal to or more than Dh 20,000.
This difference is because the immigration norms in UAE consider spouses and children as immediate family, and sponsoring beyond that can be an expensive matter.
If the application you are sponsoring for a resident visa is currently residing outside UAE, then they are required to first apply for an entry resident visa. Later, when they arrive in the United Arab Emirates, they should apply for a residence stamp within 30 days.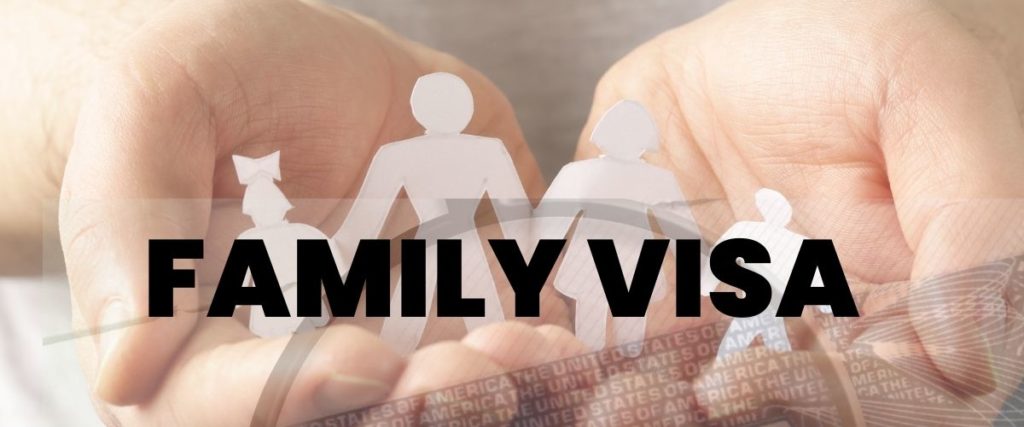 The Mandatory Documents Required For Family Visa In UAE Are:
original copies of Sponsor passport and visa and Emirates ID documents.
2. Family passport color copy and one photo
3. labor contract and
4. salary certificate and Bank statement for last 3months.
5. attested marriage certificate
6. Attested birth certificate for the child
7. Tenancy or Ejari contract
A family visa is typically a temporary permit that allows you to visit the nation for a set amount of time. An ordinary family visa does not usually grant permanent residency, but if you have close relatives living abroad, such as a spouse or children, you may be eligible.
What is the process for obtaining a family visa?
You have the option of keeping your dependents' visa or canceling it and applying for a new one. To keep your family visa, you'll need special permission from an immigration officer, which will be based on your new job title and income in the offer letter, as well as your ability to meet the conditions.