Everyone has the idea of starting his/her own business. But not everyone knows what business to start. You are reading this article, just because you want to successfully start your own business in Dubai. There are a lot of things in Dubai that make us so proud. Busy and always flourishing Dubai is truly a place full of opportunities. The city is blessed with many talented and creative women entrepreneurs, who started small but today work on expanding their small businesses into great success stories. Here we have gathered information about top business ideas for women in Dubai.
A list of top business ideas for women in Dubai can start easily
Start an online store: With so many people shopping online these days, this is one of the best ways to get started as an entrepreneur. All you need is a website and some products to sell—and then you can start making sales! The best part about an online store is that it doesn't cost much money or time to set up at all. So if you don't have much capital at first, this business idea might be the right option for you!
Become a freelancer: If you're looking for something more flexible than having full-time employees who expect full-time commitment from their boss, freelancing may be right up your alley! You can work on projects when they come up instead of having regular office hours or set deadlines as regular employees do; this means there.
Advertising Agency: This is a great option for women who want to start their own business because it requires little capital investment and you don't even need an office! All you need is a laptop or tablet and a phone number that people can call you on when they want to advertise their products or services. You can also handle all the social media accounts for your client's businesses so that they don't have to worry about doing it themselves!
Interior Designing: Women are known for their sense of style, so this is another great option for women who want to start their own businesses! It's easy enough for anyone as long as they have a basic understanding of interior design concepts like color coordination, furniture placement etcetera; but if you're really good at it then there's no reason why you shouldn't pursue this as one of your options! Especially Dubai is the best place to start this business because a lot of construction going rapidly, so this is considered one of the top business ideas for women in Dubai to get opportunities easily and earn more returns in a short time.
A local cooking school: Cooking classes are always popular, and Dubai has a lot of diverse communities to draw from when it comes to finding interested students. If you have experience in cooking or catering, this could be a great way to spend more time doing what you love and make some extra cash on the side.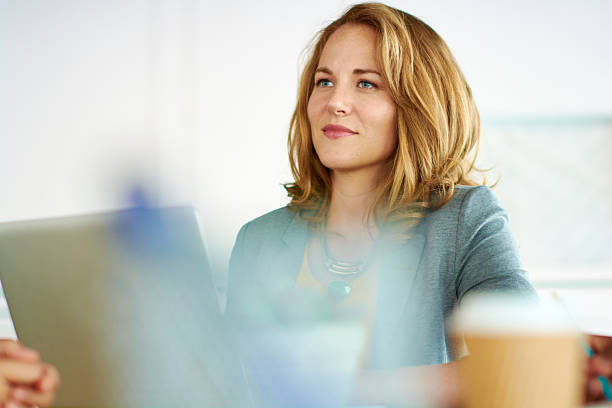 Event Management: If you love organizing events, this can be your best career option. Event management companies will hire you to plan their events such as conferences, workshops, seminars, and many more. You need to have good communication skills and knowledge of marketing and public relations to be successful in this field.
Educational Head: Women have always played an important role in education – especially teaching young children and preparing them for school – but now they are increasingly taking on leadership roles within schools and universities around the world. This is the best business idea for women in Dubai, but it needs a little capital amount to start their own. At the same without investment also women can start online tutoring if she has a skill in the subject.
Blogging: Blogging is one of the most popular ways for women entrepreneurs to make money online; however, it takes some time before you start earning money from blogging so don't get discouraged if nothing happens immediately after starting your blog.
Fashion Fashion is another one of those businesses that require creativity but don't require much investment at first; all you need is some fabric and scissors (for sewing). this is most women's favorite field to choose as a career. one can do as an alteration/tailor, Fashion Design dressmaking and sewing, Fashion Show participation and training, buying fabric and so many opportunities.
Women as consultants: There are many women who are working as consultants. They are helping companies to increase their revenue and profits.
Women are very good at multitasking and they can handle multiple tasks at a time. They also have very good communication skills, which makes them a perfect fit for consulting jobs. Consulting for women in Dubai is one of the best ways through which you can make money online or offline. Consulting can be very lucrative if done right and there are many different ways to operate your consulting business depending on your skill set, industry knowledge, and expertise level. Read more
You Tuber Vlogging:A vlog is a video blog. It's a way of posting videos on social media sites like YouTube and Facebook that can include personal content and tutorials or just anything else you want to share with the world! Many female vloggers are using this platform to share their life experiences and stories. Some have even turned their channels into businesses, which help them earn money from their videos.
Rental Business:
The rental Business is highly profitable for women to start their own businesses. Renting out the property, especially residential properties, has become a popular way for women to make money. In Dubai, renting out properties is becoming increasingly popular as people are looking for more affordable options and want to live in a safe and secure environment. This has led to an increase in the demand for rental properties.
How we can help you
As a business setup consulting company, we can help you by providing you with all of the information that you need to know about starting your own business. we will give you advice on how to protect your business legally and assist you without services.
We help to get your new business trademark registration, get approvals to form DED, and certificate issuance. if you want to start a Limited liability company or sole establishment, then we can draft commercial contracts to secure legally. we also assist you and your staff with visa services. Hassel free to touch with us for a free consultation.Hope this article on Top Business ideas for ladies entrepreneurs information will be helpful to get ideas to set up a business in Dubai.